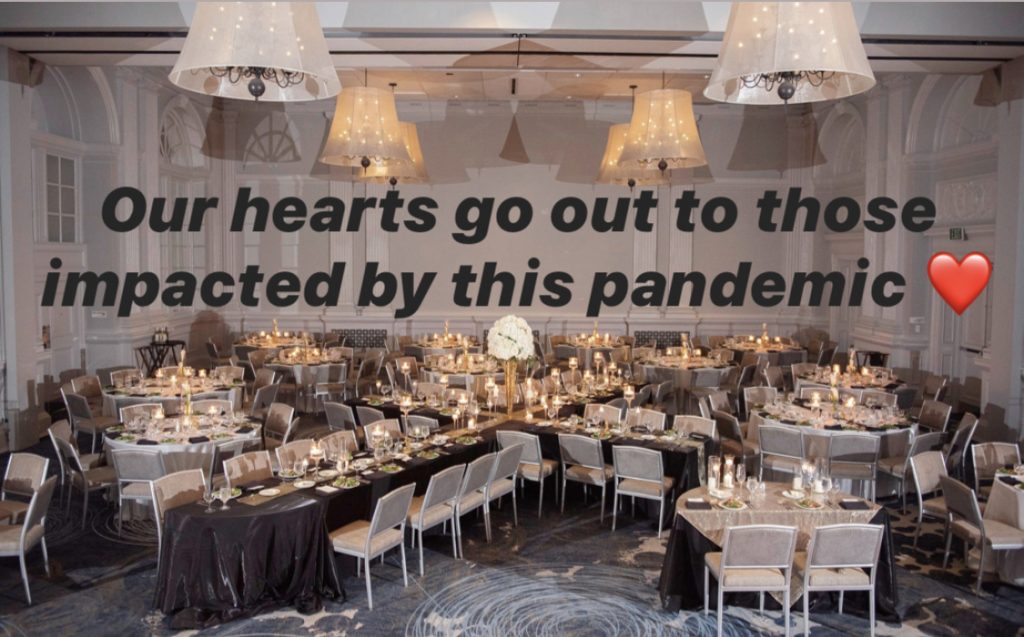 To our valued Customers,
As the COVID-19 pandemic spreads, the world around us is changing; our commitment to you has not changed.
First and most importantly, your safety, as well as our customers and employees is our top priority. We ask that you please make sure you are following CDC guidelines as well as the guidelines outlined by your state and local governments.
Also, I fully appreciate the uncertainty, anxiety, and questions some of you may have regarding how your events might be impacted. Please know we are working around the clock to keep our commitment to you and providing rebooking flexibility.
Flexibility If You Need to Adjust Your Event Plans
With the unprecedented cancellations of events and the issuing of travel restrictions, we understand your event plans may change. Therefore, we have made additional changes to our already very flexible policies.
If you decide to reschedule your event, we ask that you notify us three weeks prior to your event is scheduled. If you cancel at least three weeks prior, 100% of your funds will be transferred to your new date (must be before 12/31/2021). We will also honor the prices we agreed on upon your initial booking with us.
We are aggressively managing our business so that we can continue to deliver the service you expect from Elegant Events.
So on behalf of the entire Elegant Events Family, I want to thank you for your loyalty, trust, and understanding. Our Hearts go out to all those impacted by this pandemic.
We look forward to designing future beautiful events with you.
Sincerely, 
Elegant Events Florist's Creative Director
Sheila Corbett