Becca and Freddie were married on Friday, May 20th 2022 at one of our favorite venues, Pen Ryn Estate in Bensalem, PA. With a beautiful color scheme of blue and white, their big day was the perfect spring inspired wedding. 
Some beautiful moments and details of their wedding day consisted of: 
The first look with Becca and her dad has us in tears. Once her father saw her dressed in white, he could not contain his emotions. It was such a beautiful and tender moment between father and daughter.
Freddie and his groomsmen didn't take too many "traditional" groomsmen photos before the ceremony. Each groomsmen had their own funny touch on how to pose.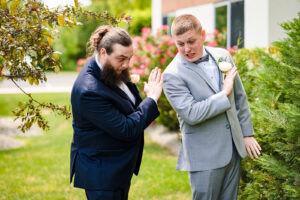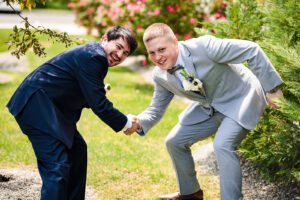 It's no secret that Pen Ryn Estate is a stunning venue with plenty of beautiful areas to take pictures. The wedding photographer Nicole Cordisco, was able to capture some beautiful shots of them throughout the grounds.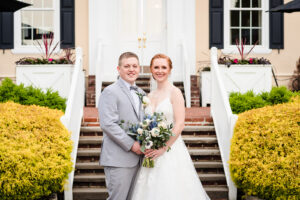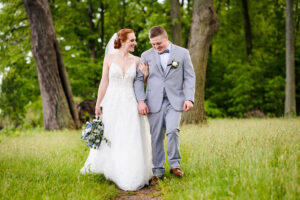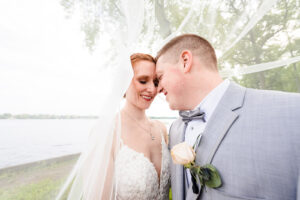 The flowers (done by yours truly), all perfectly matched, with an assortment of blue and white flowers and a touch of greenery. From Becca's bridal bouquet, the ceremony arch, to the centerpieces, the flowers complemented their color scheme beautifully.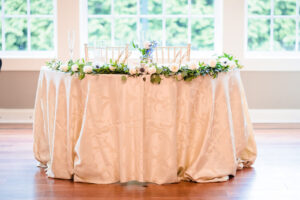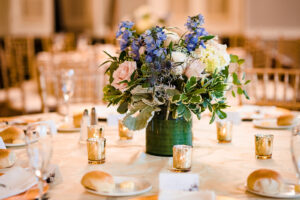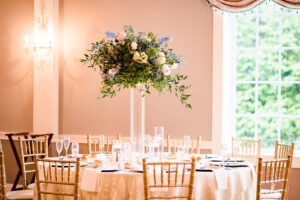 Their wedding stationary matched all the day of flowers to the T! With their wedding invitations, seating chart, welcome sign, photo booth, and menu customized stationary, it made for another perfect touch to their wedding day.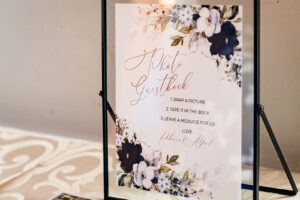 If you were looking to crash a wedding where you would be guaranteed a good time, this would have been the one to do so. The couple and their guests were all a big fan of the dance floor and made sure that everyone was in on the fun.