At Elegant Events, we pride ourselves on knowing the importance of "marriage." We know and understand that getting married is so much more than having a grand, over the top wedding. Of course, there is nothing wrong with having that princess wedding you have dreamed, but we also like to remind our couples of the true meaning of why they have decided to get married.
With everything happening in the world today, weddings have gotten cancelled or postponed left and right. This has been a hardship for so many, including a handful of our own couples. This is why we have taken this time to connect our couples and help them remember why they fell in love with the other and what made them decide that they want to spend the rest of their life with that person. We want to assure every couple that no matter what challenges life bring us, they need to always remember they are in it together.
Marriage isn't "I promise to love you until I stop loving you." It's "I promise to make a conscious decision to continue to love you even when its hard because im aware no one is perfect, but you are worth it" -Brandalin
So whether you decide to get married with 500 guests or if you decide to have a wedding with just your immediate family, we are here to remind you that no matter what, where or how many people are there, the most important thing is you get to be with your soulmate and best friend for the rest of your life.
"A happy marriage is about three things: memories of togetherness, forgiveness of mistakes, and a promise to never give up on each other" – Surabhi Surendra
At Elegant Events we pride ourselves by putting the same amount of heart and soul into any type of wedding. Whether it's a party of 500 or a party of 6, we will embrace the value of marriage and provide the same level of detail for any wedding.
A beautiful example of not letting this world get in the way of them getting married is a beautiful couple we had the pleasure of working with on June 29th 2020.
After getting engaged in January 2018, Pamela and Justin decided to take the leap and get married on June 29th 2020. However, this wasn't one of our normal weddings we are used to doing. We had the privilege and honor of designing their flowers for their "minimony." What's a minimony you ask? A minimony is a wedding celebration they decided to have with just themselves and their parents. They decided to not let COVID-19 ruin their time to get married and start the beginning of the rest of their lives. It was a beautiful and perfect wedding.
Pamela and Justin decided to have their ceremony at The Philadelphia Wedding Chapel at Sherman Mills. The wonderful Stacey Thomas (owner of the wedding chapel for 9 years and apart of the wedding industry for 17 years) had the privilege of marrying the couple.
We were able to create a beautiful bridal bouquet, floral crown and groom boutonnière made of pink and ivory roses.The flowers complimented the beautiful couple perfectly
Venue: http://www.philadelphiaweddingchapel.com/
Florist: www.eleganteventsflorist.com
Officiant: Stacey Thomas at The Philadelphia Wedding Chapel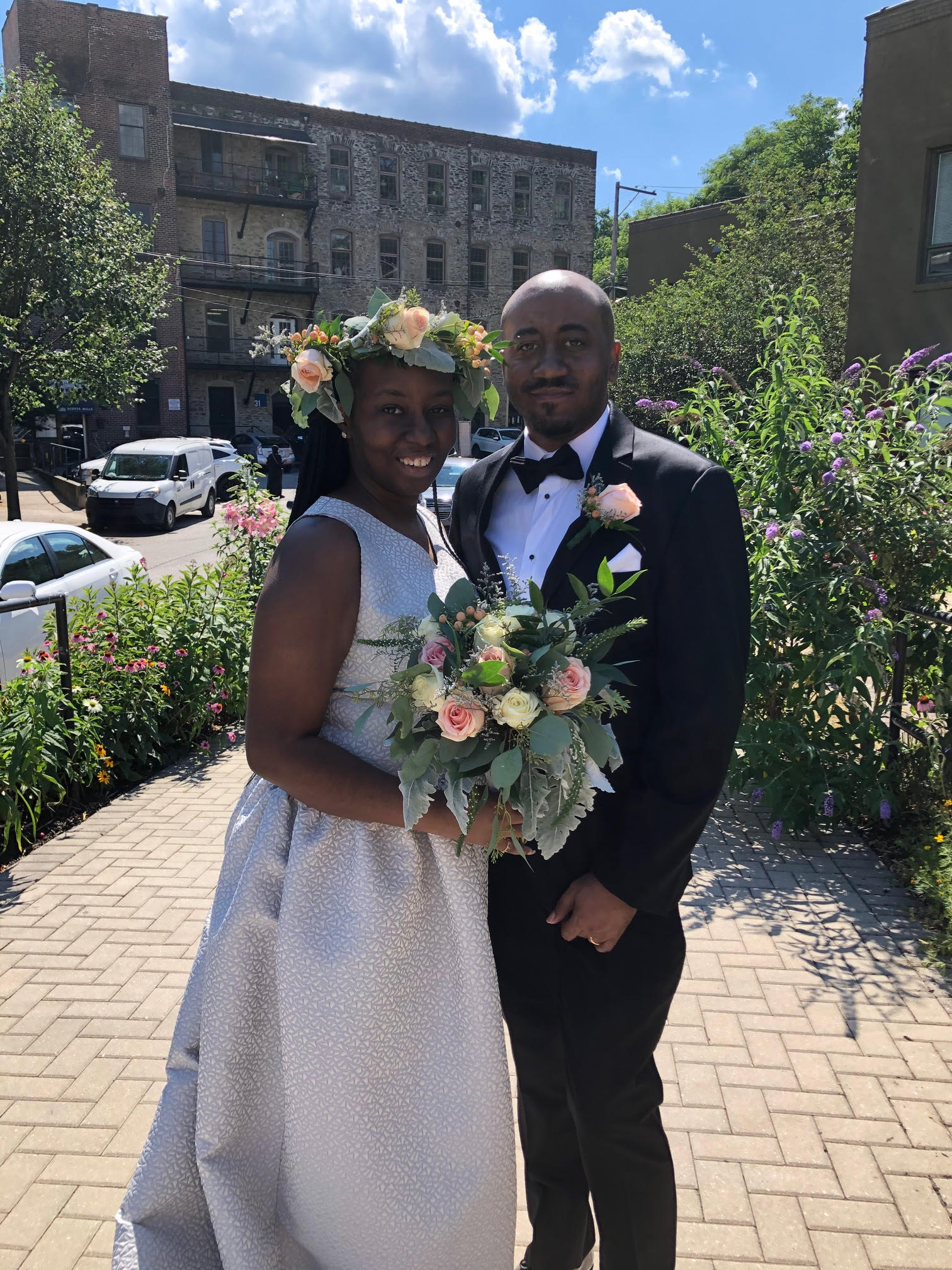 Above is the beautiful bride and groom, Pamela and Justin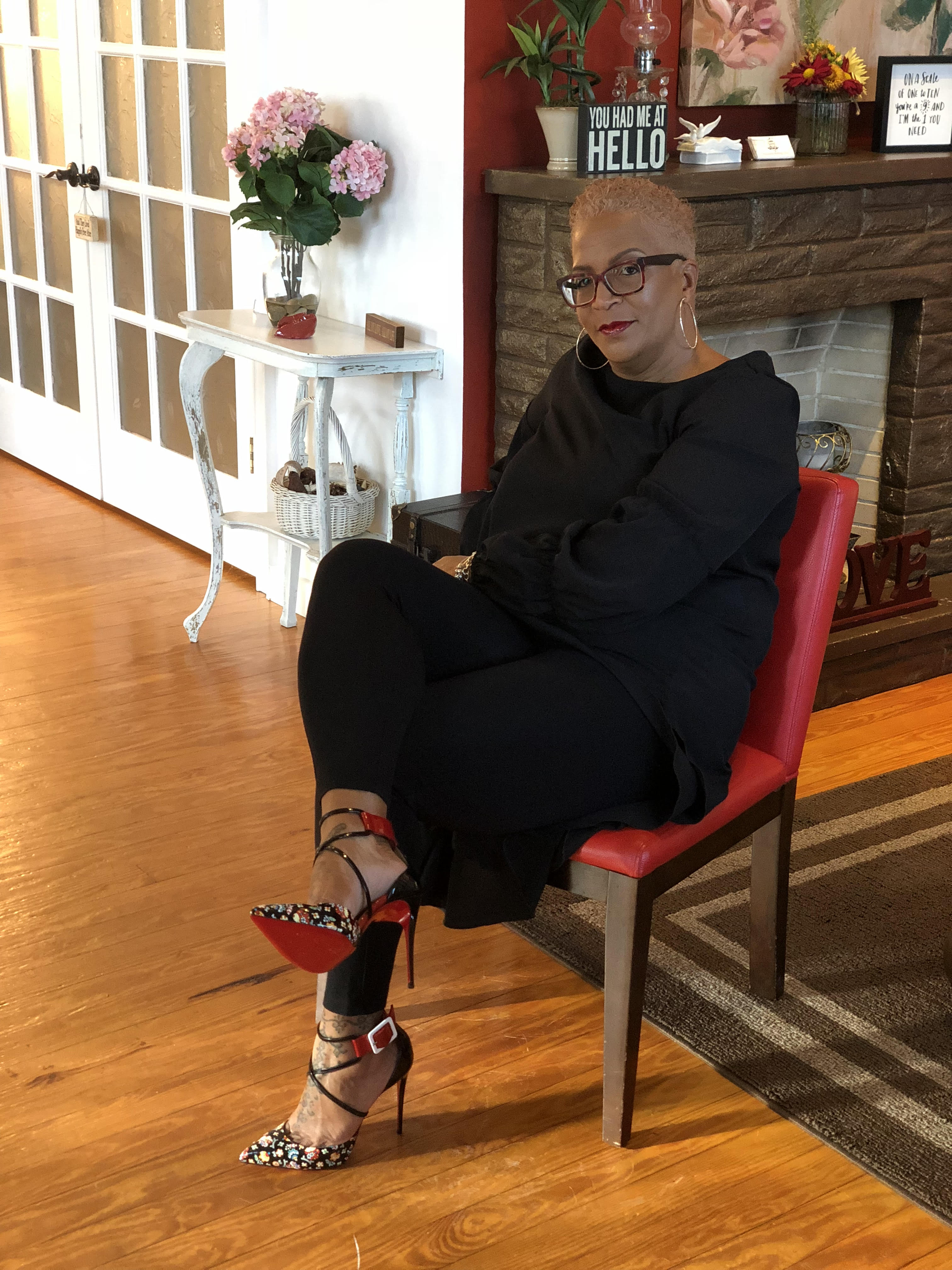 Above is the amazing officiant, Stacey Thomas