Dana and John were married on Friday, October 8th 2021 at the Arts Ballroom in Philadelphia, PA. This wedding was a favorite of ours because of the vibrant and beautiful color palette they chose for their wedding. With royal blue and cherry red colors, everything from their attire to their wedding flowers and decor brought attention to every guest's eyes. 
A few of our favorite parts of their big day included: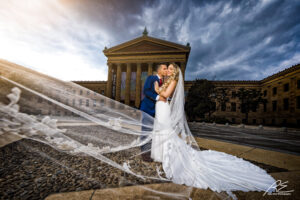 The groomsmen wore a dashing royal blue suit with red pocket squares and ties. 
The bridesmaids wore different variations of cherry red floor length dresses with beautiful red floral bouquets.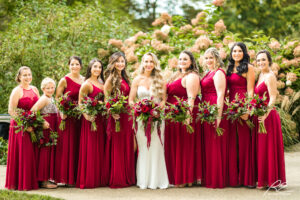 At the reception, the ivory table clothes were a perfect choice to help make the red floral centerpieces pop at the table.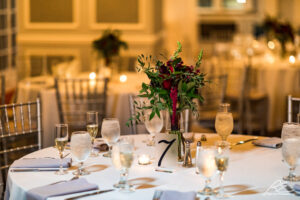 We also loved the custom signs they had made for their big day.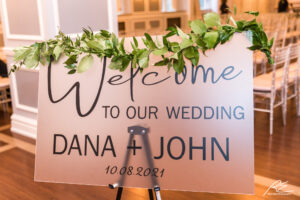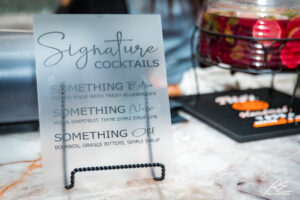 Not only was this a beautiful and bold wedding, but the wedding party and guests were all the life of the party on the dance floor.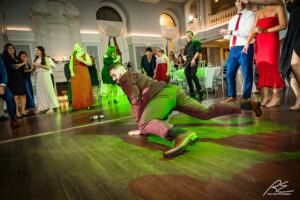 Overall Dana and John's wedding was the picture perfect definition of bold and beautiful when it came to their wedding day.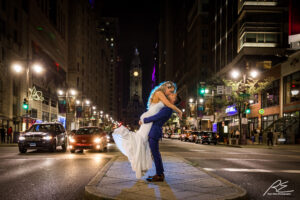 A big shout out to @ryanedaphoto who provided the most stunning wedding photos for the company and all the vendors who helped create this special day.